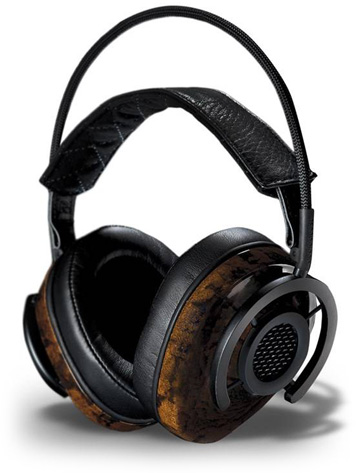 A Loudspeaker-Inspired Headphone Experience
NightHawk is an around-the-ear, semi-open headphone—AudioQuest's full-bore assault on both the state of the headphone art and on the limits to which quality, innovation, and sustainability can be achieved at an affordable cost.
Many of NightHawk's design elements are successfully implemented in today's most innovative loudspeakers, but have rarely been used in headphones.
Innovative materials
NightHawk's earcups are made from a revolutionary new material known as "Liquid Wood"—actual wood that has been combined with reclaimed plant fiber, heated, liquefied, and processed in such a way that it can be injection molded.
Ergonomics
Sensitive ergonomics in a headphone design remove unnecessary boundaries between the listener and his or her emotional involvement with the music.
Available at Seattle Hi-Fi for $599. For more details and specs please visit the Audioquest website.